Become a Herbalist
In Class or Online
Become a Herbalist
In Class or Online
Post-Graduate Herbal Medicine Diploma
Western herbal medicine is primarily a traditional practice, based upon holistic, Naturopathic principles. Students will incorporate traditional medicine perspectives and diagnostics into their study, especially into clinical practice.
CNM's PG Herbal Medicine diploma course takes 2 years to complete. It can be studied In Class or Online (all clinics to be taken in class).
The Post-Graduate Herbal Medicine course is an ideal addition for qualified Nutritionists and Acupuncturists to further their training and to achieve better, long lasting results in practice. At the end a Post-Graduate Diploma is awarded which is highly respected in the industry. It allows graduates to open practitioner accounts with leading herbal stockists to purchase practitioner-only products.
All students (In class and On line) have access to detailed powerpoints, filmed lectures, case studies, clinic and dispensary handbooks and much more.
Length of Study: 2 years
Clinical Hours: 300 clinical hours
(200 hours are accredited from earlier training)
Study Locations: London,  Manchester and Online
CNM Diploma: PG Dip. Herbal Medicine
Accreditation: AMH, ANP, GNC
Part 1: Herbal Medicine I, 1 year, 16 weekends or 32 weekdays or online
Part 2:  Herbal Medicine II, 1 year, 21 weekends or 42 weekdays or online
Become a Qualified Herbalist
Why study Post-Graduate Herbal Medicine with CNM
In-depth, practice-oriented study leading to successful Herbalists
Excellent up-to-date educational material including filmed lectures
Focus on whole, organic western herbs treating the whole person
300 clinical hours on real clients to become a confident Herbalist
Experienced & supportive lecturers who are herbalists themselves
Leading UK herbal training provider, well acknowledged in the world
Option to study Online or In Class at one of CNM's college locations
Become a qualified and accredited Herbalist in 2 years and achieve better results in your clinic – contact one of our course consultants.
Herbal Medicine Diploma - Syllabus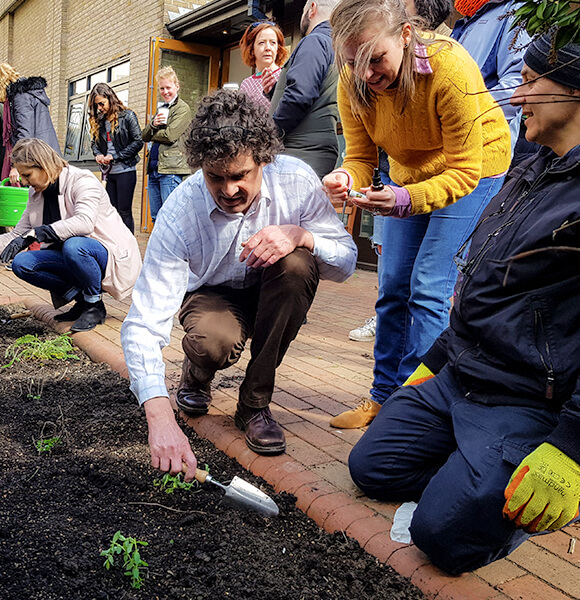 Part 1
History, Philosophy of Western Herbal Medicine
Traditional Energetics - Ayurveda
Botany, Plant Identification, and Basic Horticulture
Clinical Observation and Practice
Practitioner Development & Ethics
Research & Study skills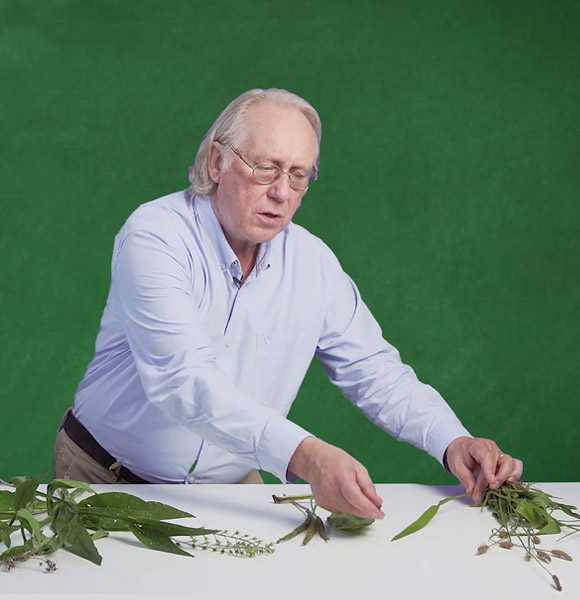 Part 2
Biochemistry, Pharmacology, Herb-Drug Interactions
Preparation of internal and External Herbal Medicines
Herbal Medicine Materia Medica
Clinical Examination Skills
Clinical Practice and Management
Practitioner Development, Ethics, & Research
Herbal Therapeutics All Organ Systems (Cardiovascular, Nervous, Endocrine, etc.)
Herbal Medicine: Sample Lecture
Vulnerary Herbs: Sample Lecture
"I've launched Ireland's largest
range of organic certified products"


Dr. Suraya, Herbal Medicine & Nutrition
Post-Graduate Herbal Medicine Course Prerequisites
You must have completed a 3 year Diploma or Degree level course in a natural therapy such as Acupuncture or Nutrition, and completed at least
200 clinical hours as part of training or hold proof of sufficient clinical experience.
Post-Graduate Herbal Medicine Course Accreditation & Recognition
AMH (Association of Master Herbalists).The CNM Herbal Medicine course has been fully accredited by the AMH for many years.
CNM Students are eligible to join the ANP (Association of Naturopathic Practitioners) and receive the following benefits:
Access to various databases for further research
Discounted indemnity insurance for clinical practice
Discounts from various companies
Reduced fees for special seminars, lectures, master classes, workshops
Free training to set up your business
Free mentoring for new graduates

GNC (General Naturopathic Council). Graduates are eligible to apply for GNC registration.
Avicenna Graduates of the CNM PG Herbal course are eligible to open a practitioner account with Avicenna Herbal Products.
Bristol Botanicals Graduates of the CNM PG Herbal course are eligible to open a practitioner account with Bristol Botanicals.
MediHerb Graduates of the CNM PG Herbal course are eligible to open a practitioner account with MediHerb.
Panacea Graduates of the CNM PG Herbal course are eligible to open a practitioner account with Panacea.