Naturopathy Diploma Course
Naturopathy Diploma Course
CNM's Naturopathy training is part of the CNM Specialist Diploma courses in Herbal Medicine, Acupuncture and Homeopathy. Graduates get 2 diplomas; one in their specialist training and the second diploma as a Naturopath.
Both diplomas are accredited by independent associations. The Naturopathy diploma is the only Naturopathy training that is accredited by the independent regulator for Naturopathy in the UK, the GNC (General Naturopathic Council).
Gain a wealth of naturopathic therapeutic and diagnostic tools on the Naturopathy Diploma course. Learn from experienced naturopaths and some of the world's leading authorities in Natural Medicine such as Dr. Joseph Pizzorno ND. The course contains an abundance of real-life case studies so that you can see how to apply the tools gained in this course in your own practice!
Part 1:
Part 2:

Naturopathic Principles, Specialist Training 2, Clinics.

Part 3:

Specialist Training 3, Clinics and Clinic Management, Setting up a successful Clinic.
Naturopathy Course Overview
Length of Study: 3-5 years (depending on chosen schedule & specialism).
Length of Postgraduate Study: 1 – 2 years.
Available Online: Biomedicine, Herbal Medicine, Naturopathy.
Clinical Hours: 400-500 hours (depending on chosen specialism).
College Locations: See specialism (Herbal Medicine, Acupuncture. Homeopathy) or Online.
CNM Diploma: Dip. Naturopath (ND) plus specialism diploma (Herbal Medicine, Acupuncture or Homeopathy).
Accreditation: ANP, GNC and others (see specialism for details).
Train To Become a Qualified Naturopath
Why study Naturopathy with CNM:
No 1 training provider for Naturopathy with an international reputation.
Study In Class or Online. All lecturers are filmed and come with up-to-date high-quality handouts and other educational materials.
Graduates specialise in one of the following therapies (Herbal Medicine, Acupuncture or Homeopathy) and graduate additionally as a Naturopath.
Graduates have additional knowledge in Nutrition, Detoxification, Iridology, Bach Flower Therapies, Tissue Salts, Herbal Formulas, First Aid Homeopathy, Chinese Diagnostics (nail, pulse, face) and physical therapies.
CNM's unmatched focus on practical applications and clinics (400 – 500 hours). See and treat real patients in clinic.
CNM's unique clinic management and business module leading to 80% of graduates practicing.
CNM has only experienced lecturers who are also practitioners.
CNM's accreditation by leading independent associations.
CNM's continuous training after graduation.
Naturopathy Diploma Course - Syllabus
Part 1:
Biomedicine, Naturopathy Study & Specialism I
Biomedicine
The aim of Biomedicine is to get students to understand how the body functions, most common diseases, medical diagnostics, differential diagnostics and red flag symptoms. This way a future practitioner understands medical conditions, especially dangerous conditions and is able to decide what he can treat and when to refer to a specialist.
Medical Doctors, Dentists, Nurses, Physiotherapists, Pharmacists, Midwives, Chiropractors, Osteopaths are not required to take Biomedicine.
Medical Terminology and Definitions.
Anatomy, Physiology and Pathology of all Organ Systems.
Infectious Diseases, Allergies and How the Immune System works.
Pharmacology, Laboratory, Drug interactions.
Diagnostics, Differential diagnostics and Examination methods.
Red Flag symptoms, Legal Requirements, When to refer to an expert.
Naturopathy Study
Naturopathy
Pioneers of Naturopathy, Naturopathic Principles, Healing Power of Nature.
Treating the Cause – not the Symptom. How not to Suppress symptoms.
The Laws of Cure. Fundamentals of Cure, How the Body can Heal itself.
Hydrotherapy: The many cures of Water (external & internal applications).
TCM (Traditional Chinese Medicine)
The 4 Pillars of TCM Diagnostics (pulse, tongue, face, nails).
Acupuncture Channels, their relation to organ functions. Yin - Yang Theory.
The Energetics of Food (warming, cooling, dehydrating, moistening).
Chinese Diets to strengthen a patients individual constitution.
Naturopathic Nutrition
Principals of Naturopathic Nutrition, Micro and Macro Nutrients. The nutritional benefits of different foods with knowledge of macro and micronutrients.
How to apply Nutritional Therapy in your practice.
Let Food be your Medicine and Medicine be your Food (Hippocrates).
Food combination, Superfoods, Various Diets, The CNM Naturopathic Diet. How to make healthy food choices.
Specific Foods for particular Ailments, Cooking for Health, Case studies.
First Aid Homeopathy
The Laws of Cure, Homeopathic Case taking and Prescription.
First Aid Homeopathic Remedies and Applications, Case Studies.
Herbal Medicine
Identifying, collecting, drying, storing and preparing herbs. Herbal safety.
Application of herbal medicines (internal and external) ​for therapeutic benefits.
Herbal formulas and naturopathic treatments for specific diseases.
Iridology
Iridology as a diagnostic tool. Case taking, assessment and diagnosis.
Constitutional Iris types, signs and markings in the iris.
Using iridology to choose best treatment in Naturopathic practice.
Specialism I
See individual specialisms for details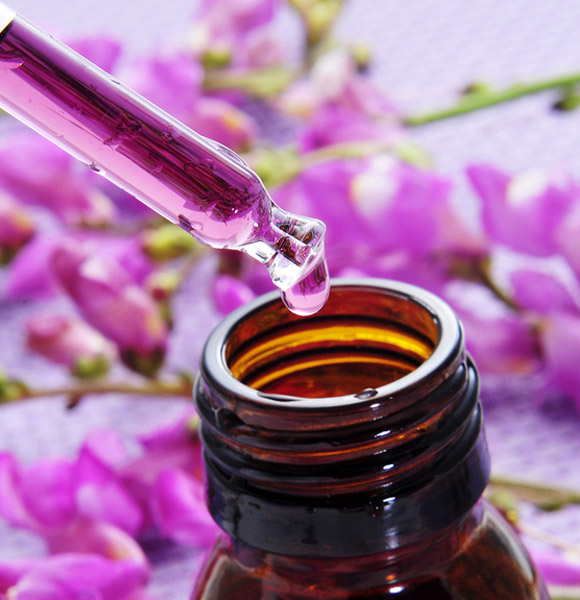 Part 2:
Naturopathic Principles & Specialism II
Naturopathic Principles
Detoxification
How to promote detoxification and elimination via the liver, kidneys, bowel and liver.
How to perform a Heavy Metal Detox, Parasite Cleanse and and resolve candida overgrowth.
Fasting Methods and the use of Enemas.
Tissue Salts
Tissue Salts and Nutrition for children, adults and animals.
Tissue Salts for skin, hair, nails, period pain, muscles, joints, nerves, metabolism and digestion.
Bach Flowers
39 remedies for key emotional states such as: fear, anxiety, uncertainty, impatience, jealousy, restlessness, lack of will, uncertainty, doubt, skepticism, terror, panic, despair, exhaustion, unfulfilled, lack of confidence, shock, guilt, apathy, despair.
​Restoring emotional balance to support physical healing.
Bodywork
Stretching, movement and exercises, Kinesiology and Acupressure.
How to influence the autonomic nervous system for better health.
Specialism II
See individual specialisms for details
Part 3:
Specialism III
Specialism III
See individual specialisms for details
Naturopathy: Sample Lecture with
Ed Berger  – Naturopath, Herbalist
Naturopathic Medicine with
Dr Myhill – Naturopathic Physician, UK
Environmental Medicine with
Dr. Pizzorno – Naturopath, USA
World-renowned Naturopath, author and CNM Patron, Dr Joseph Pizzorno (USA) has produced an exclusive course for CNM on Environmental Medicine. He is the co-author of the bestselling book, 'Textbook of Natural Medicine', with over 1 000 000 copies sold in six languages.
The Dr Pizzorno Environmental Medicine Course consists of 11 lectures and are offered as addition to the CNM Naturopathy training. All lectures are based on latest research in the field of environmental toxins and equip students with the expertise needed to address most common chronic health conditions that are a result of environmental toxicity in practice. Learn on this course:
The role of environmental toxins in diabetes, thyroid disorders, autoimmunity, infertility and other common diseases.
Which toxins are most problematic and how to avoid them.
Most effective ways to remove specific toxins from the body effectively.
How to apply a full systemic detoxification protocol in order to overcome common chronic illnesses.
This 15-part course is included within the CNM Naturopathy Diploma.
Naturopathy Course Prerequisites
5 GCSEs or 2 A Levels, or equivalent academic and/or work experience. If you are able to demonstrate previous study or work experience you may apply to gain exemptions from some units. Please contact us for more information and to see if you qualify for direct enrolment.
Naturopathy Course Accreditation

GNC (General Naturopathic Council). Graduates are eligible to apply for GNC registration.
ANP (Association of Naturopathic Practitioners) The ANP is the largest Association for Naturopathic Nutrition and Naturopathy in the UK and Ireland. ANP members are widely respected in the industry in Europe and Internationally.
Post-Graduate Naturopathy
Should you be a qualified Nutritionist, Herbalist, Acupuncturist or Homeopath from another training provider you can apply for entry in CNM's Post – Graduate Naturopathy Training which can be completed in 1 – 2 years. Depending on the training, you may need to add Naturopathic clinical hours. After completion of the CNM Post-Graduate Naturopathy Training a CNM Post Graduate Diploma as a Naturopath will be awarded.
Students who have completed the Naturopathy training with CNM may further their studies by taking up additional diploma courses in Acupuncture, Naturopathic Nutrition, Health Coach, Natural Chef or CPD short courses.
Download Prospectus
Get your free prospectus today, complete the form below: