CNM's Accredited Online Nutrition Course
CNM has more than 20 years' experience in natural health education.
Graduates are practising not only in the UK and Ireland but also in Europe: Spain, France, Italy, Switzerland and the Nordic and Benelux countries; Australia, USA, Canada, Hong Kong and many other countries.
The three-year Naturopathic Nutrition Diploma Course has been designed with flexibility in mind, to allow students who can't attend classes to study from the comfort of their home. CNM's accredited online nutrition course enables students to fit study around their work schedules and personal commitments.
The course consists of three components:
Filmed lectures and comprehensive handouts.
Online tutorials, exams and written assignments.
Practical in-class clinics in years two and three.
Length of Study: 3 years, 1-2 weekends per month (15-20 hours per week)
Clinical Hours: 200 hours (part of which can be taken online)
Clinic Locations: London, Belfast, Birmingham, Brighton, Bristol, Edinburgh, Manchester
CNM Diploma: Dip. Nutritional Therapist
Optional Diploma: Dip. Naturopath (ND)
Accreditation: ANP, NNA, GNC and others
Become a Qualified Nutritional Therapist
Study Nutrition Online
Studying nutrition online at CNM couldn't be easier. With CNM's cutting-edge online learning platform, study guide, comprehensive training material and additional resources, students have everything they need to successfully complete their nutritional therapy training.
Up-to-date training material written by industry experts.
Filmed lectures delivered by highly experienced practitioners.
Detailed handouts and notes to accompany each lecture.
On-demand lectures which you can access 24/7 on CNM's student portal.
Supportive lecturers and clinic supervisors to answer your questions.
Exams and assignments to test your knowledge and track your progress.
Connect with your course mates online to share ideas and support each other.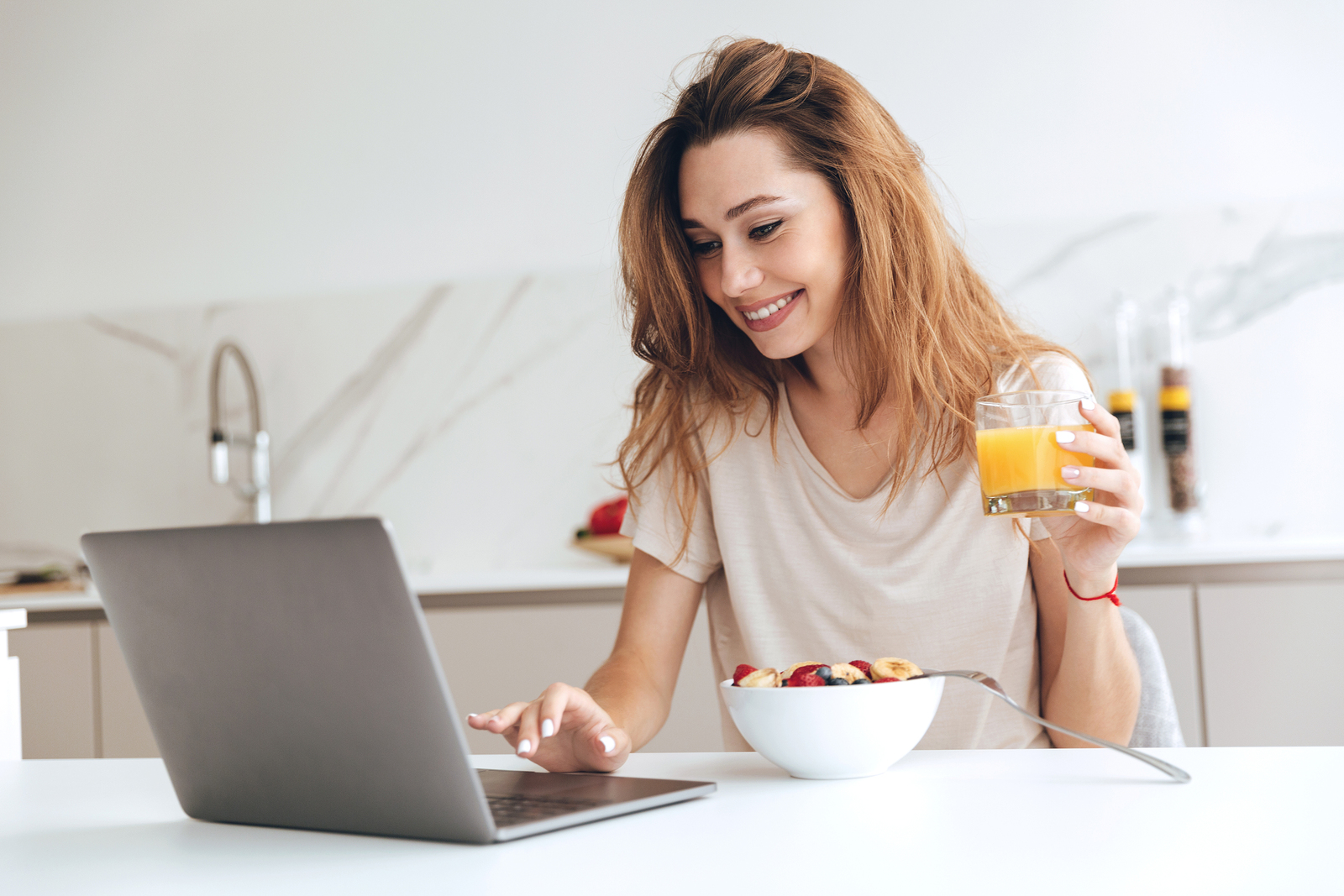 Regular Online Tutorials
Online students are supported throughout the course with regular tutorials and ongoing help from lecturers. During the tutorials, students have the opportunity to ask questions, get assistance with assignments and gain a deeper insight into the topics they are studying.
Group tutorials via Zoom once to twice per month to cover a range of topics and course material.
One-to-one tutorials to discuss the student's progress, answer specific questions and run through assignment work and case studies.
Interactive activities to support your learning experience.
Access to industry resources and tools including research databases, journals, webinars and data from nutritional supplement companies.
Unlimited email contact with the course leader and tutors should you need assistance or additional resources.
Measurable Study Progress
Exams and assignments are an important part of the online nutrition course. They are used to measure study progress and enable students to keep on track. All assignments are submitted online at the end of each module and exams are taken at the end of each year.
In addition to this, online nutrition students also undertake:
Mini quizzes at the end of each unit to reinforce learning.
Ongoing assessments including case study and portfolio work.
Home research projects so you can explore the nutrition topics in more detail.
A professional development plan to help you plan and achieve your career goals.
In-Class Clinical Training
What sets CNM's online nutrition course apart from other training providers is its in-class clinical training. CNM's online nutrition students get the opportunity to observe consultations in clinic and also take on their own cases with real-life clients. With the support of experienced clinical supervisors, all of whom are practitioners in their own right, students can transfer their skills and knowledge into a clinical setting. Clinical training is an essential component of nutrition training as it gives students the confidence and experience to become competent practitioners.
Clinical training can be completed at any of CNM's training colleges around the UK.
You have the flexibility to pick and choose when you do the clinics so they fit around your personal and work schedule.
Clinics can be done during the week or at the weekend, either on a weekly basis or in intensive blocks.
Access to clinical training videos and resources, clinical tutorials and one-to-one support from clinic supervisors.
Biomedicine Course: Sample Lecture
Nutrition Course: Sample Lecture
Train To Become a Qualified Nutritional Therapist